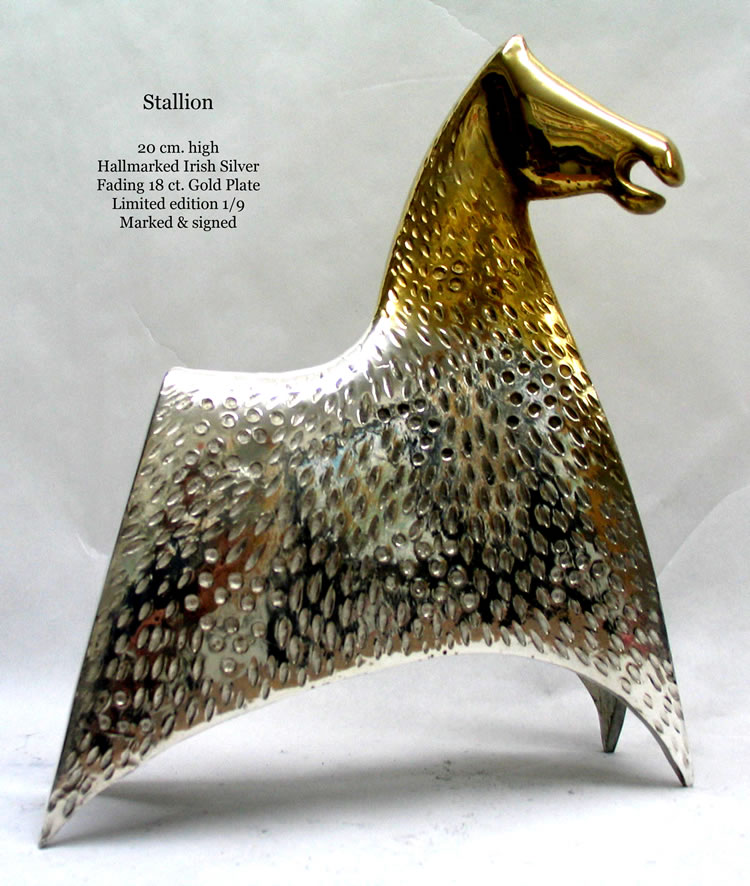 20cm high.
Hallmarked Irish Silver
Fading 18ct gold plate
Marked & signed
Limited edition 2/9
2004
These forms of silver art sculpture are developed in clay or wax, cast using the jewellery process. Each is hallmarked by the Irish Assay office (the oldest in the world). The edition number is engraved on each work.